EXCLUSIVE ADVANTAGES BOOKING ON THIS WEBSITE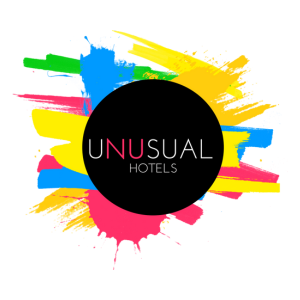 5% discount on the best available rate.
Free WIFI 

Top-quality, secure Wi-Fi  
Join our club and enjoy extra benefits (it's quick, easy and secure).  
AND IF YOU WANT MORE… JOIN THE UNUSUAL HOTELS CLUB!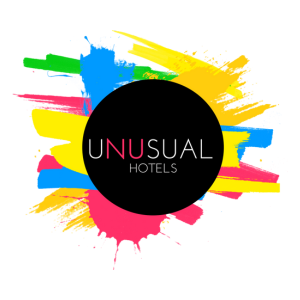 Up to 10% discount on the best online rate

Early check-in (subject to availability)

Late check-out (subject to availability)

LLUNA AQUA BY UNSUAL HOTELS IN SÓLLER

UNUSUAL
CONCEPT.

In the
historic center of Sóller
, a solar palace of the early twentieth century, 10 meters from the Plaza de la Plaza Constitución, nerve center where several modernist buildings, the Church of Sant Bartomeu or the Town Hall are concentrated.
Our new project Lluna Aqua by Unusual Hotels in Sóller opens after almost 40 years this wonderful
Modernist house in the street of Sa Lluna
in Sóller. The house was totally rehabilitated at the beginning of the twentieth century, by a "Hereu" of Soller after marrying a Frenchwoman, for the restoration of what was to be her love nest. The house was closed in 1978, after the death of the owner and today Unusual Hotels is reforming it to recover all its magic and love to turn it into a new holiday experience ... for you!

Lluna Aqua by Unusual Hotels in Sóller is undoubtedly an Unusual Hotel, and as such is defined by its

4 attributes: KM0

, is a building with history in the heart of the town of Sóller;

Design Rooms

, their rooms preserve the tradition but breathe modernity and design, none is the same, all are unique;

Local Connection

, a manor house immersed in the town of Sóller, where its customers live with locals imbued with that magical connection with the local;

Soul Service

, the team of Lluna Aqua
Sóller
are the ambassadors of the brand, they create exceptional moments for each guest.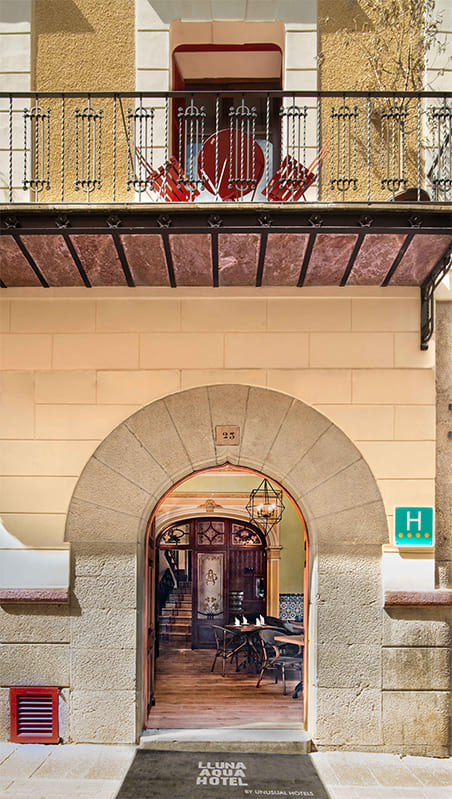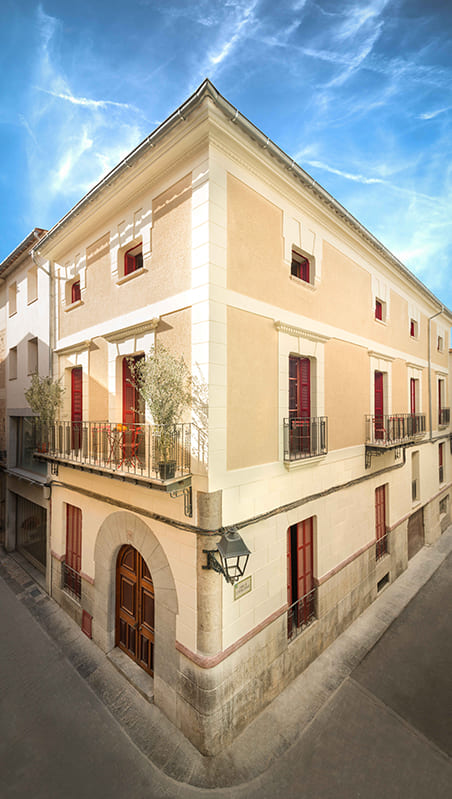 Restaurant
Europe is home to some of the most select and nutritional gastronomies in the world. In our restaurant in Sóller, Sa Llunàtica, you will find succulent brunch offers, lunches and dinners.

BUSINESS CENTER

Our house in the old town of Sóller has an ambitious business centre, with meeting rooms and banquet rooms for your business.

CHILL-OUT TERRACE
Open air chill-out space with the best views of Sóller and the Serra de Tramuntana, declared a World Heritage Site by UNESCO.

LLUNA GYM
Our wellness area has modern wellbeing facilities so that you can feel relaxed and carefree. We have a gym, solarium, Jacuzzi and a massage service.

READING AREA
Disconnect from the world and let your imagination run free.
MORE AMENITIES
AND SERVICES.

• PARKING


• LIFT
• SAFE IN RECEPTION
• CONCIERGE
• EXPRESS CHECK IN/OUT
• ROOMS FOR NON SMOKERS

• LAUNDRY SERVICE
• COMPUTER WITH INTERNET
• HAIRDRESSERS
• 24 HOUR RECEPTION
• ROOM SERVICE

• TERRACE
• SUNBEDS
• FREE WI-FI IN LOBBY
• WHEELCHAIR FRIENDLY
• COTS FOR BABIES AND CHILDREN